DOG | BASIC GROOMING
Making an appointment with us is FREE!
If you have a change of mind or couldn't make it on time. Please reschedule earlier or cancel your reservation. So that we are able to open up slots for other pawparents that need our grooming services. Please allowed the time to vary up to one hour.
- Remember to be on time too! -
PLEASE NOTE:
Make sure that your puppies & kittens are FULLY VACCINATED before sending them for grooming
You are not allowed to make any more booking with us in the future if continue of NO SHOW after making several appointments.
---
How to make an appointment?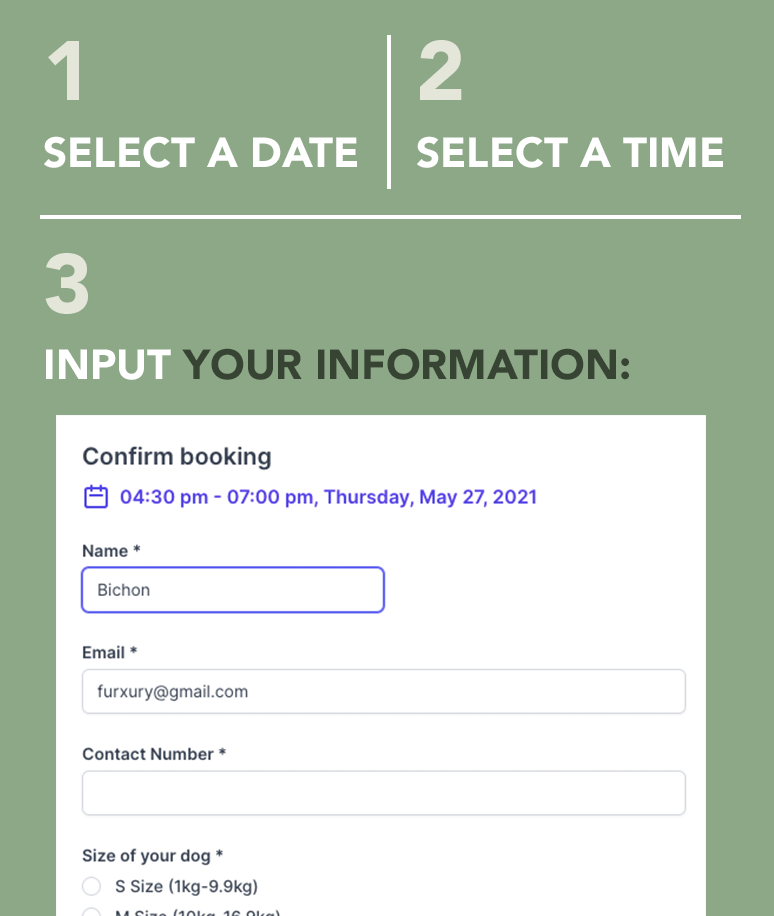 MAKE YOUR APPOINTMENT HERE:
Question? Ask us now through WhatsApp wa.me/601137784778
---
Other dog grooming services:
Please note:
Furxury has the right to cancel any reservation at any time for any unforeseeable circumstances. (Relax, we won't simply cancel your reservation)
You're to make sure that your dog is without flee & ticks before sending them to Furxury. We have the right to refuse taking in your dog even if you've made an appointment.
Please do inform us whether your dog is fierce or has any habits that might pose danger to our groomer or anyone who handles them.
---
Google or Waze to our place here:
Furxury | Healthy Pet Life
No. 6-1 First Floor, Blok 2, Jalan Jalil Jaya 2,
Jalil Link, Jalan 1/155B, Bukit Jalil,
57000 Wilayah Persekutuan Kuala Lumpur